Experience a taste of Japan from home with Calbee and Taste & Tell MNL
Experience Japan with Calbee and Taste and Tell MNL's delicious offering.
Many Filipinos have always been drawn to Japan because of its climate, the people, the culture, and the food.
While Japan seems out of reach for now, people can still experience a taste of its yummy food with Calbee and Taste and Tell MNL's delicious offering.
Japanese food lovers are in for a treat as Japan's #1 snack brand, Calbee, partnered with sushi bake experts, Taste & Tell MNL, to offer an elevated sushi bake experience.
For a limited time only, Filipinos can munch on the extremely mouthwatering Suteki Aburi steak-flavored sushi bake paired with the crunchy Calbee Wasabi Chips. This special sushi bake is made with a 21-Day Dry Aged Tenderloin (prepared under precise temperature control for 2.5 hours), along with shiitake mushroom, fried garlic chips, teriyaki rice, and Taste and Tell's secret aburi sauce. Think of it as a deconstructed steak nigiri, perfectly complemented with the extra crunch and spicy kick of Calbee Wasabi chips for that distinctly satisfying mix of flavor and texture.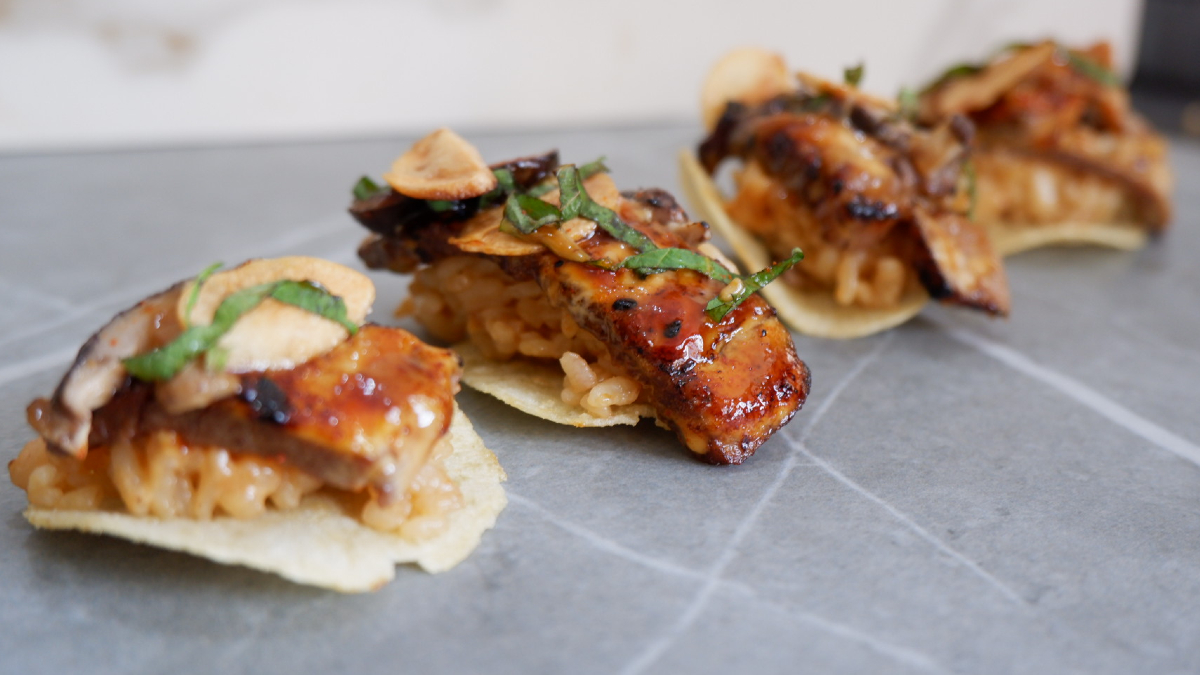 Calbee partnered with Taste & Tell MNL to bring an elevated sushi bake experience
The spicy, savory goodness of this sushi bake with Calbee Wasabi Chips makes for a seriously rewarding premium snack that everyone must try.
Taste and Tell MNL x Calbee's Suteki Aburi is available in three tray sizes: Small (Php 1,700) comes with two small packs of Calbee Wasabi Potato Chips; Medium (Php 2,200) comes with with four small packs of Calbee Wasabi Potato Chips; and Large (Php 2,700) with one large pack of Calbee Wasabi Potato chips. Suteki Aburi is available every Tuesdays, Fridays, and Saturdays. Order via www.tasteandtellmnl.com or visit their Instagram page: @tasteandtellmnl.
Calbee Wasabi Potato Chips is available in leading supermarkets, convenience stores, and online shopping sites nationwide. Experience thinly sliced crunchy potato chips made from premium quality potatoes, sprinkled with a distinctly spicy kick in 28g and 170g packs at Php15 and Php90, respectively. Take your regular potato chip snacking experience to a whole new level, because you deserve #OnlyCalbeeForMe.
To learn more about Calbee, visit www.fb.me/CalbeePH.