Tips to Give Your Home the Ultimate Coffee Shop Vibes
Enjoy "coffee shop vibes" without having to go out! Turn your home into your favorite coffee nook with these simple tips
There's more to a coffee shop than its coffee—it's the ambiance brought by the cozy furniture and the indecipherable buzz of conversation; and it's the coffee aroma as soon as you set foot in the shop. Even the playlist sets you in the mood to study, work or even just to sit and relax. Now you can enjoy your favorite drink with the perfect coffee shop vibes without leaving your house.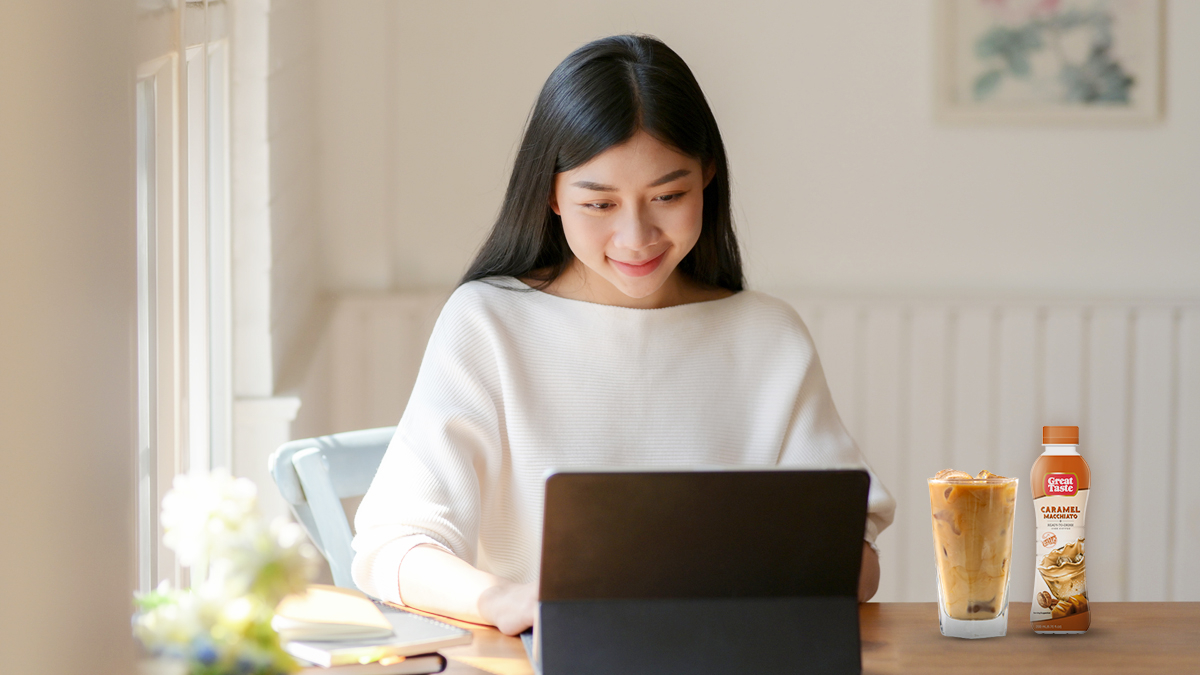 Here are five tips that will surely give you that relaxing coffee shop atmosphere right at your home.
The Right Playlist
One of the reasons why a lot of people find themselves more productive when working in coffee shops is the music. The first tip in transforming your home into your personal coffee nook is by putting together the right playlist. You can easily choose existing playlists in your music streaming app or you can make your own.
Some of your possible searches to achieve the café vibes are Lo-Fi music, Bossa Nova or even subtle house music. Most days, all you need is the perfect playlist to get the gears in your mind turning.
Choose your aesthetic
Try to design your interior to make it as similar to your favorite coffee shop as possible. If you prefer a cozy set-up with natural lighting and lots of plants, then you can have your home work set up near the window. If you're more of a bookworm coffee drinker who enjoy places with eclectic decors, you can decorate your space with a few of your favorite books. The good thing about this is that you can always switch it up depending on your mood.
Whatever your preference may be, you just need to infuse the elements and pair your days with some great tasting coffee, which will surely transport you to that coffee shop vibe.
Embrace the aroma
Both coffee-lovers and casual coffee drinkers are comforted by the sweet yet strong aroma of coffee. Level up your home decor by going for all the senses. This time, ensure you nail the scent of coffee shops. You can try oil diffusers or scented candles. Go for coffee scents that lightly fragrance your room instead of overpowering everything.
There are many affordable candles and oils that you can shop online, and it's up to you to find the ideal aroma to set the scene.
Stock up on great coffee
You can experience the coffee shop vibe anytime, anywhere when you've got great tasting coffee. Enjoy creamy, sweet, and light coffee with Great Taste Iced Coffee available in Vanilla Latte, Chocolate Mocha, and Caramel Macchiato.
Now you can have fun while working from home or simply enjoy me time while having a bottle of Great Taste Iced Coffee.
Get in the right mindset
As they say, it's all in the mind. Sure, ticking off the four tips can definitely give you the coffee shop look, smell, sound, and taste you've been missing. Though the important key to making this possible is to really immerse yourself in the experience. Sit back and let your environment, and a bottle of Great Taste Iced Coffee, transport you to your favorite coffee shop.
Learn more about Great Taste by following @GreatTasteCoffeePH on Facebook.