Make V-Day sweeter with this yummy Cream-O cake recipe
Give your loved ones something that you personally made.
While store-bought items like flowers or a new shirt are common go-to Valentine's day gifts, why not give your loved ones something that you personally made? Try your hand at making a sweet treat for them like this no-bake cake that's made of Jack 'n Jill Cream-O. Not only is this kind of gift more heartfelt, it doesn't break the bank as well.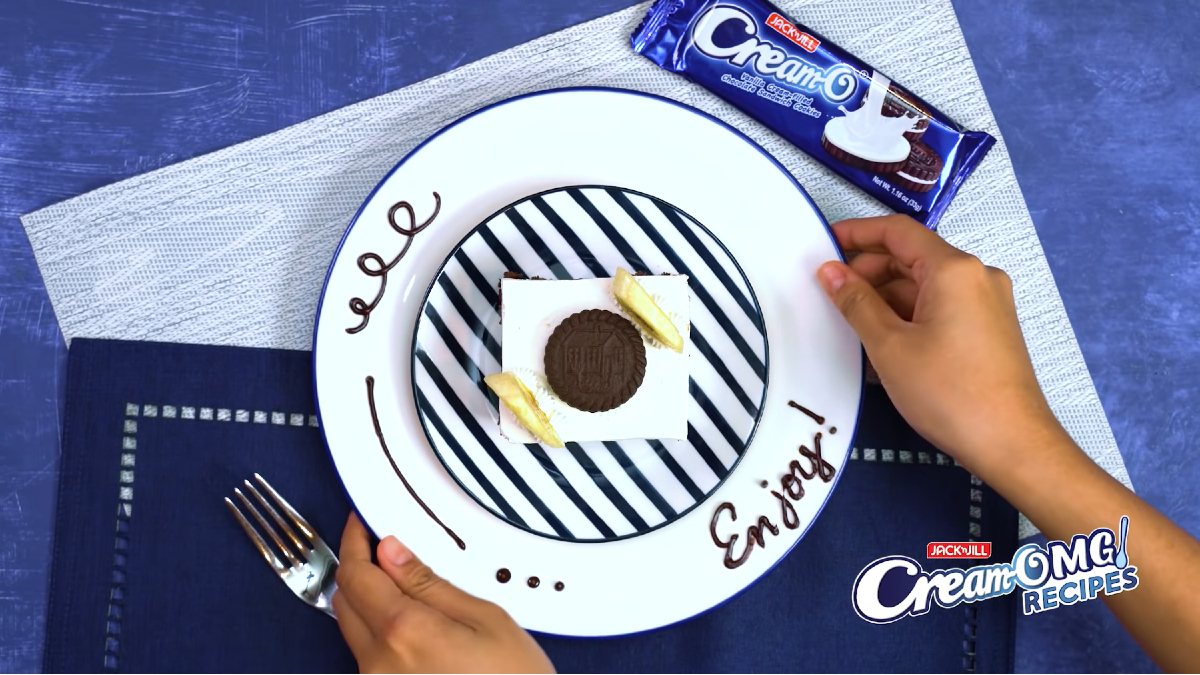 Surprise your loved ones with this no-bake treat using Cream-O Cookies
This easy-to-make cake recipe needs only two ingredients. You can surely do this no matter how good or bad in the kitchen you think you may be. All you need are a full pack (10 packets) of Cream-O, evaporated milk, and a steamer.
Ingredients:
10 packets of Cream-O Vanilla
1 ½ cups of evaporated milk
Directions:
1. Separate Cream-O's Vanilla filling from its cookies, and set aside. Place the cookies in a ziploc bag and crush finely with a blender or a rolling pin.
2. In a bowl, combine the crushed cookies with evaporated milk and mix thoroughly. Divide into two equal parts.
3. Line a pan with parchment paper and pour the first half of the mixture. Spread evenly.
4. Steam for 5 minutes. Let cool for 5 minutes.
5. Spread the cream on top with a spatula or spoon. Pour the second half of the mixture and spread evenly. Tap to remove bubbles.
6. Steam for 10 minutes. Let cool.
Ready to make this recipe? Grab your stash of Cream-O online.
Whether you choose to make something simple or complex, a treat you made yourself, and poured your effort into, is sure to make your loved ones' Valentine's day extra sweet and special