Make every meal time more special with these pasta recipes
El Real recipes
Even your kids will enjoy these "masarap," "masustansya," and "sulit" recipes by El Real Pasta!
You don't have to wait for the next big family event to whip up a delicious pasta dish for you and your loved ones. With these easy-to-make recipes, you can make your regular meal time more special and enjoyable.
Make sure to use high-quality ingredients like El Real Pasta. Made with durum wheat semolina, El Real Pasta gives your creations an al dente texture, helps the sauce stick to the noodles, and packs your food with iron, fiber, and protein. The result? Masarap and masustansya meals at a sulit price your whole family will enjoy!
Check out several possibilities with pasta or "pastabilities" that you can make for your family:
Chicken Alfredo
Golden chicken strips on a bed of cooked El Real Flat Spaghetti, smothered in a buttery cream sauce, and topped with grated Parmesan cheese — who can even resist? Surely, not your kids and spouse! Sprinkle some Italian seasoning (a mix of basil, oregano, rosemary, and thyme) for a full-on Italian dining experience!  
Get the Chicken Alfredo recipe here.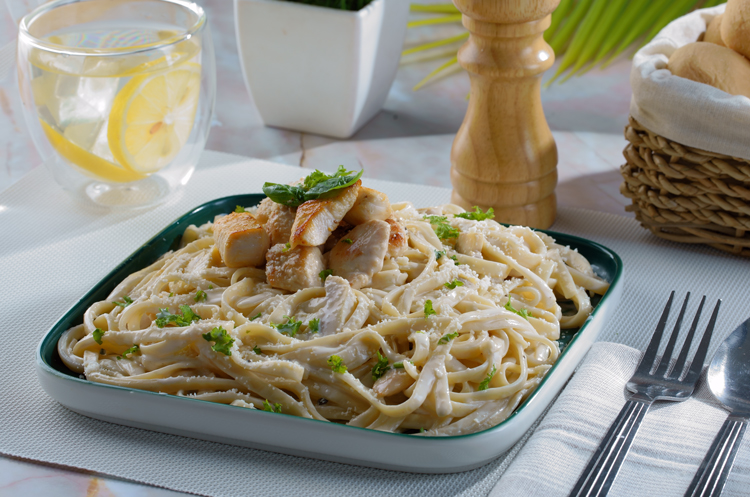 No need to wait for the next big event to serve this sumptuous Chicken Alfredo dish. 
Seafood Pomodoro
Instead of creating a beef-or-pork-dominated menu, how about making this tasty, seafood recipe the star of your family dinner? It has shrimp, tahong, and squid drenched in a delicious tomato sauce. Plus, it's an easy way to get your kids to eat malunggay and carrots thanks to the veggie-rich El Real Healthy Spaghetti!
Get the Seafood Pomodoro recipe here.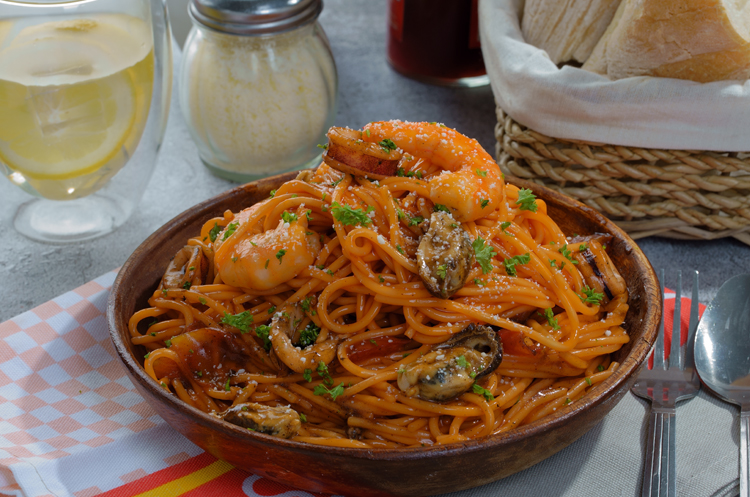 This seafood pomodoro dish is a sure hit for your family members who love seafood.
Pesto and Parmesan Macaroni
Pesto pasta and mac 'n' cheese are two no-fail pasta dishes when it comes to kids, so how about leveling them up by combining the two? Give the whole family a new pasta experience with this creamy and cheesy recipe featuring El Real Elbow Macaroni.  
Get the Pesto and Parmesan Macaroni recipe here.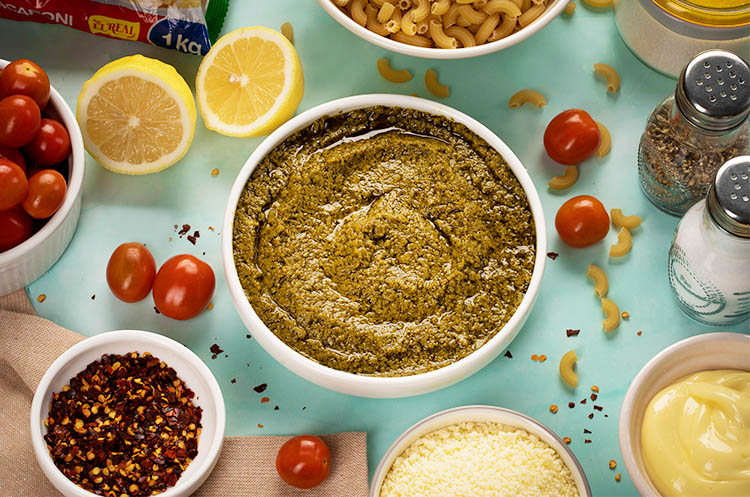 Pesto and Parmesan Macaroni this weekend, why not? Make every mealtime special with this exciting dish.
Squid Ink Pasta 
Salty, earthy, and briny, this unique pasta dish is an amazing choice for adventurous foodie families. The sauce is made of squid ink, tomato sauce, and garlic, while the pasta of choice is El Real Healthy Spaghetti. The result is a filling, nutritious, and umami-filled dish your family will enjoy!
Get the Squid Ink Pasta recipe here.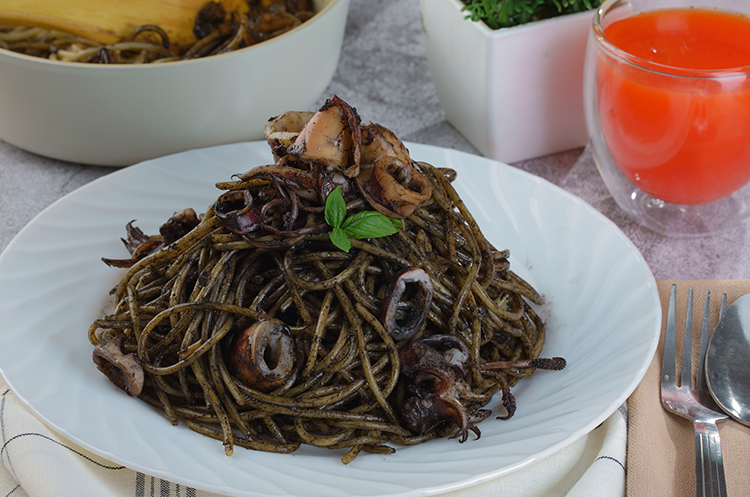 Surprise your family with this unexpected yet delicious dish.
Transform your daily meals into an exciting feast with El Real Pasta. Ready to plan your meals ahead? Get more recipes at www.realpastabilities.com.
For more information about El Real Pasta, follow www.facebook.com/iloveelreal.