Firm
Foundation,
Empowering
Vision

Firm Foundation,
Empowering Vision
The path towards sustainable success requires cultivating synergy. It involves bridging the finest of both past and present to thrive in the charge forward. In turn, this strengthens the foundation on which a new vision will transpire.
This adaptive mindset positions URC at the forefront of a new era. With the empowering vision to become a multinational corporation, the company draws strength from its origins and decades of industry experience, as symbolized by a young Mr. John on his bike during his early entrepreneurial days.
As URC employs innovative methods to fulfill its invigorated purpose, the company embarks on an upward trajectory of innovation, ensuring that its distinct identity will remain at the core of its operations. The company looks forward to a new era and the promises it brings.
Dreamer, Doer,
Game-Changer
"Why buy and sell other
people's products when
we can produce our own?"
JOHN L. GOKONGWEI, JR. (1926 - 2019)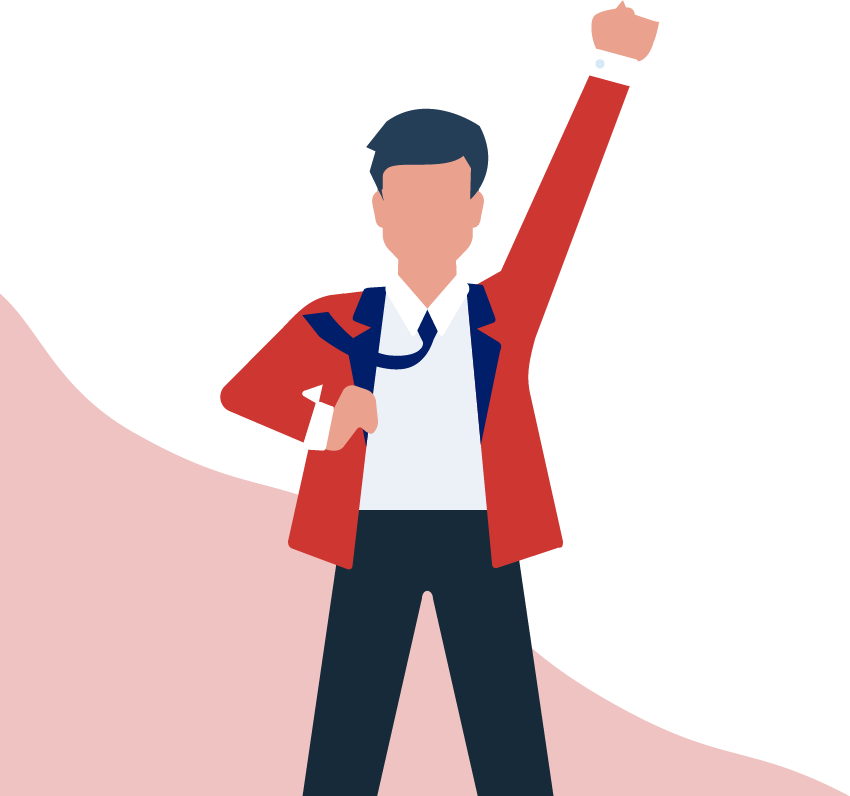 This was the question that John L. Gokongwei, Jr. and his brother Henry asked themselves during the 1950s, when their trading business first began to flourish.
This light-bulb moment—just one example of Mr. John's lifelong boldness to dream—started the story of JG Summit Holdings, one of the strongest conglomerates in the country, with diverse business interests in manufacturing, air freight and transportation, property development, banking, and petrochemicals.
A game-changer extraordinaire, Mr. John disrupted industries, challenged market leaders, and introduced several "firsts" in the Philippines—innovations that changed lifestyles, empowered consumers, and shifted the mindsets of countless Filipinos.
But before the rise of Cebu Pacific, before the introduction of Sun Cellular's 24/7, and before the opening of the country's first naphtha cracker plant, there was Blend 45 and Chiz Curls.
Mr. John's multibillion empire began with food. As his only sister Lily Ngo Chua once narrated, Mr. John's business ideas were chiefly inspired by reflecting on what people needed most. Finding that food is one of these basic needs, he founded Consolidated Food Corporation, the original manufacturer of Blend 45 and Nips. A short time later, his Universal Robina Corporation became a household name on the back of its now iconic Jack 'n Jill snacks: Potato Chips, Chippy, Cream-O, and Cloud 9.
When Times Got Tough, He Got Tougher
Hard work, discipline, integrity, planning for the long term, building a business that will be around for many generations—these are values that Mr. John espoused and taught by example. Although he was born to a wealthy family that owned a chain of movie theaters in Cebu, Mr. John's life of privilege vanished in an instant when his 34-year-old father suddenly died of typhoid fever. John Jr. was only 13 years old at the time.
As World War II broke out, Mr. John's first business venture at age 15 was to peddle wares via bicycle at Cebu's Tabuan market. For 10 hours, starting at 4 in the morning, he sold soap, thread, and candles on a small wooden table and made 20 to 40 pesos a day.
In 1943, at age 17, Mr. John began trading goods between Cebu and Manila via Lucena. Despite the grueling trip over water on a batel (small boat), then by land on a truck, he kept pushing on. Sensing another opportunity as World War II ended, Mr. John opened Amasia Trading, which imported onions, flour, used clothing, old newspapers, and magazines from the United States. With his now legendary business acumen, Mr. John was soon able to expand to Manila and Davao—a remarkable feat considering he was still only 21. But while the trading business was good, he wasn't one to rest on his laurels. Ever the entrepreneur, he was always on the lookout for the next big thing, a trait that he'd carry for the rest of his life.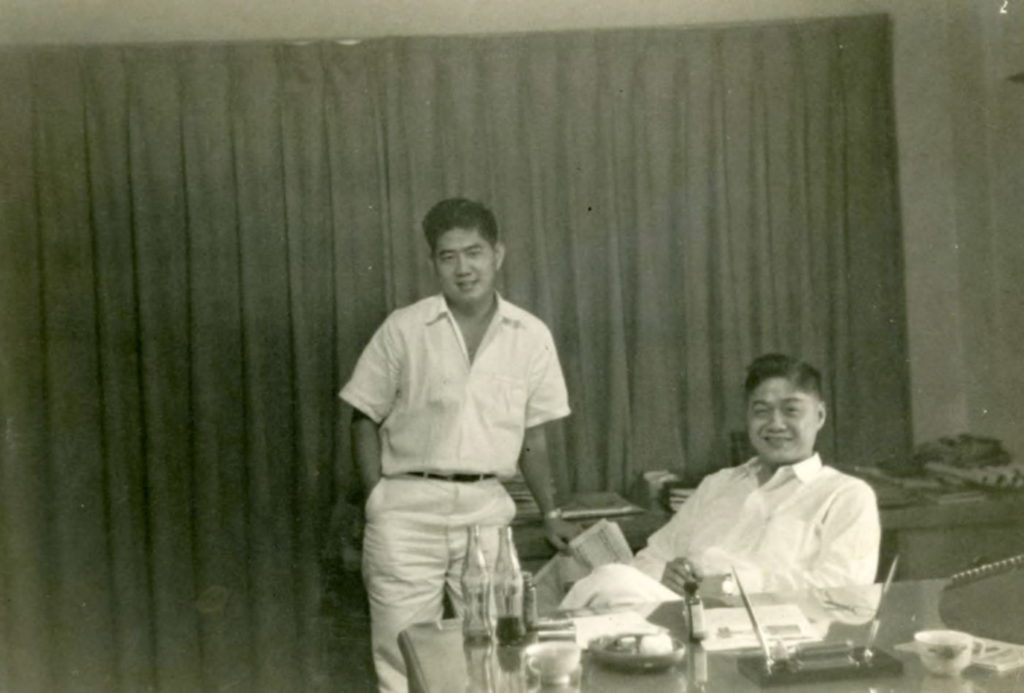 At 31, he ventured into cornstarch manufacturing. To Mr. John, cornstarch was the ideal product for an emerging economy because of its many uses in manufacturing. With a 500,000-peso clean loan granted by Albino Sycip, then chairman and president of China Bank, Mr. John and his siblings put up Universal Corn Products (UCP). For its first important product, the company introduced Panda Corn Syrup in 1956, which was endorsed by culinary expert Nora Daza.
In doing this, Mr. John went against Ludo and Luym, then the biggest cornstarch manufacturer and richest group in Cebu. The launch of Panda led to a price war, with Ludo and Luym dropping their prices with the intent of putting Panda out of business. After the smoke cleared, UCP emerged stronger than ever.
In 1961, Mr. John saw another opportunity. He figured that while cornstarch was doing very well, it was still a commodity which big companies could access elsewhere. To stay ahead of the game, he realized that he had to produce and market his own branded consumer products the way multinationals did. In fact, Mr. John wanted to be the first local multinational corporation. Thus with his brothers, Mr. John put up Consolidated Food Corporation (CFC), zeroing in on coffee as their first branded product.
Of course, not everything he touched turned to gold. From time to time, Mr. John endured the bitter taste of failure too. In the 1970s, his attempt to gain a board seat on another big conglomerate was controversially rejected. Among his companies, CFC's once-popular Presto Ice Cream eventually folded and so did the formerly booming Litton Mills textile business. Nevertheless, his boldness to dream was matched by his ability to rise up from failure. He always said, "To be successful, you have to be willing to try out many ideas. Some of them will succeed, some won't. Do five or ten things and one of them will work."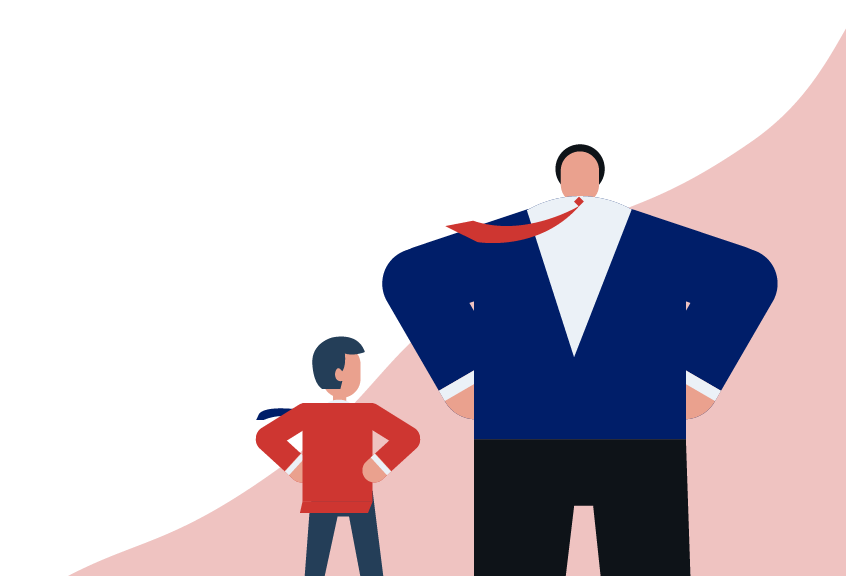 As the 1960s rolled around, Mr. John felt it was time to take part in the riskier games of the multinational corporations. Mr. John hired a formidable team of locals and expatriates to help him and his siblings work towards their goal—to make CFC as good as any multinational company.
In 1963, he launched Blend 45, serving as its first brand manager. Marketed as the "poor man's coffee," Blend 45 became the largest-selling coffee brand in the market at the time, beating Nescafe and Café Puro. Susan Roces and Boots Anson-Roa, then among the most popular celebrities of the day, were the faces of the brand.
After the success of Blend 45, Mr. John and his siblings diversified into other food products including candy and wafers. CFC's portfolio included brands that would eventually become household names, thanks to Mr. John's vision and marketing savvy. In 1975, CFC co-founded the Philippine Basketball Association, Asia's first play-for-pay league. Playing under brands like Presto, Great Taste and Tivoli, the CFC franchise won six championships in 17 years.
Mr. John's other beloved food company, Universal Robina Corporation (URC) was officially born in 1966 and pioneered the snack-food industry with favorites that have stood the test of time. To this day, Chiz Curls, Nips, Nova, Jack 'n Jill Pretzels, Presto and many more are staples in Pinoys' hearts and households.
In the 1970s, URC expanded into the hogs business through Robina Farms. A decade later, in the 1980s, it forayed into sugar milling through URSUMCO and SONEDCO. During this era, Mr. John also set up a small factory in Hong Kong to produce Jack 'n Jill Potato Chips, one of the first steps towards his grand multinational dreams. Today URC is considered the first Philippine multinational with direct operations in 13 countries, while its products are exported to 50 countries around the globe. Its overseas business generates US $814 Million in annual sales.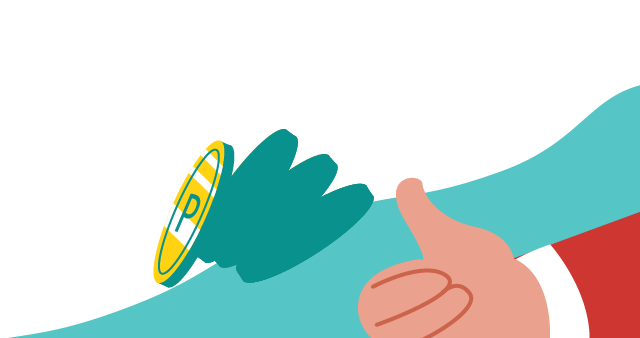 After greatly influencing the Pinoy's snacking habits, Mr. John continued to blaze the trail in the new millennium—this time, in the ready-to-drink (RTD) beverage segment.
Mr. John was traveling through Asia when he came upon a very interesting product in China: brewed tea, in ready-to-drink bottles. He visited supermarkets, convenience stores, and factories throughout the country and everywhere he went, he saw the ever-present tea. Though this was widely available throughout China and Japan, he had never seen this product in the Philippines. Intrigued, he gave the URC management team its marching orders in May of 2004—URC would get 2 PET production lines to launch a green tea product within six months.
At that time, URC was already a leader in snack foods but its only background in beverage was instant coffee. Moreover, it would be entering the playground of the huge multinationals. Mr. John decided to play anyway.
Initially, the situation looked grim. But again, relying on the same business acumen and foresight he has always relied on, Mr. John sensed an opportunity. The winds were changing, and throughout his travels he noticed that wellness was becoming a worldwide trend. He believed that even in the Philippines, people would start focusing on improving their health. When C2 was launched in October 2004, URC sold 100,000 bottles in the first month. Three years later, consumers were buying 30 million bottles monthly. C2 became the runaway market leader, single-handedly driving the growth of the RTD Tea market.
Thanks to Mr. John's constant innovation, entrepreneurial zeal, and strong desire to please the customer, URC rose to become one of the largest branded consumer food and beverage companies in the Philippines, with a significant and growing presence in the ASEAN and Oceania markets. Now the cornerstone of the Gokongwei Group of Companies, URC now has a market capitalization of Php 319.6 billion or US $6.3 billion and has built many strong brands over the years—Piattos, Great Taste, Magic Crackers—all of which are likewise gaining popularity in the ASEAN region.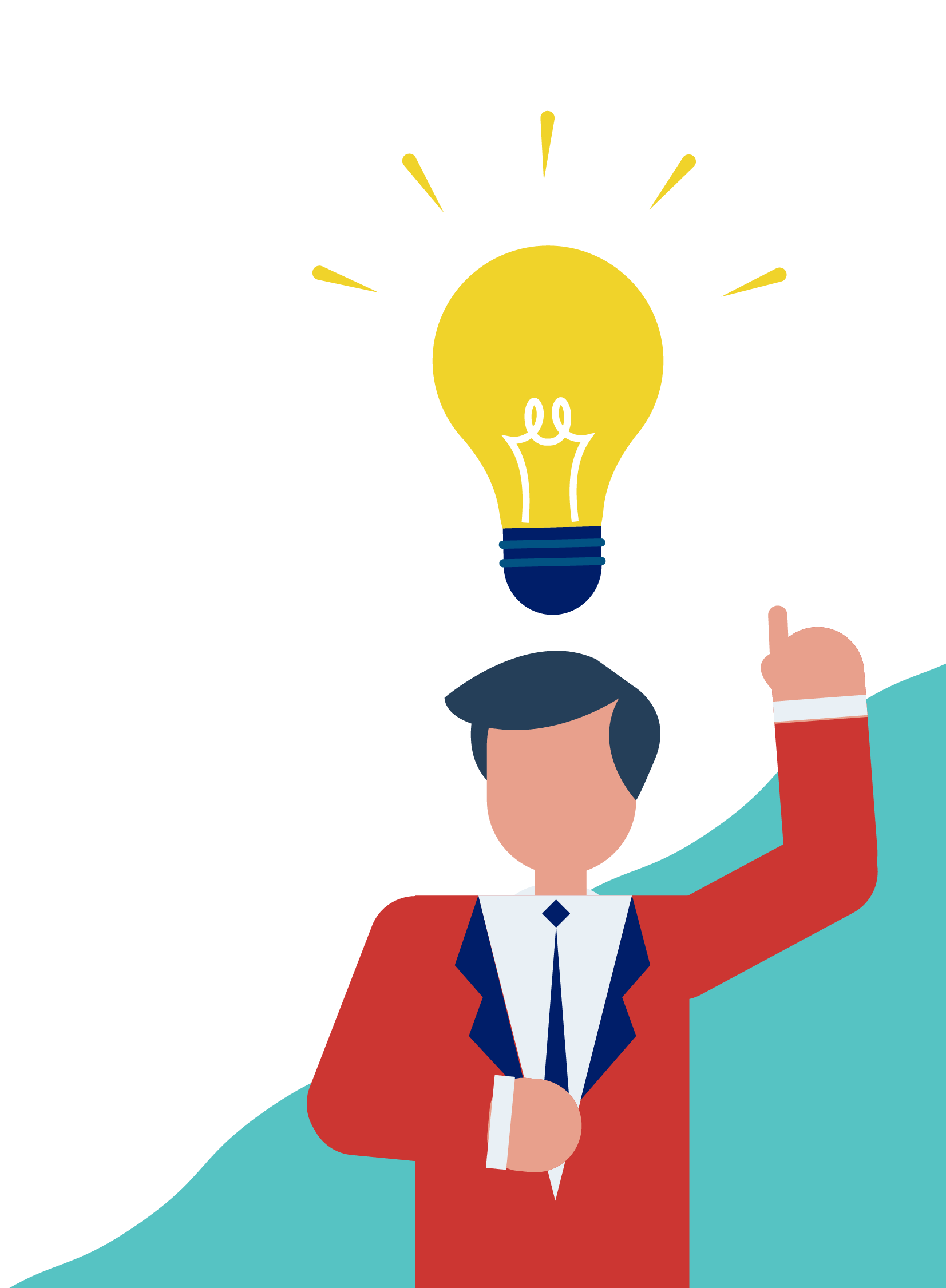 John L. Gokongwei, Jr. was a trailblazer who changed the rules of the game in most of the industries he entered. He was a visionary businessman who built a multi-billion, proudly Filipino conglomerate and gave jobs to almost 80,000 people. He was a risk-taker, always backed by the courage of his convictions and always doing what people said could not be done. He was a philanthropist who donated half his shares in JG Summit Holdings, Inc. to help educate tomorrow's leaders.
Most of all, he was a dreamer, who was passionate about making life better for Filipinos.
Mr. John's extraordinary life's lessons, powerful legacy, and pioneering spirit will continue to resonate strongly in URC and guide it as it hurdles the challenges of the future and continues to soar beyond the great heights that its founder envisioned. Throughout his life, Mr. John was driven by his desire to improve the lives of the Filipino people. Apart from his philanthropy, which began in earnest at the age of 31 when he donated to his alma mater, he achieved this by giving Filipino consumers alternatives to the status quo. He provided more choices, greater availability from north to south, and, more often than not, at competitive prices.
His boldness to dream and innovate will permeate every aspect of URC's business in the years ahead, as it seeks to fulfill the needs and wants of the modern-day consumer here and abroad. Through effective stewardship, the company will continue producing brands that millions of Filipinos have grown to love while creating exciting new ones. URC will create products of the highest quality that will set the trend, resonate with the public, and lead URC's further expansion into new territories.
As URC moves forward, Mr. John's integrity—his conviction to do the right thing, even when no one is looking—will be a shining beacon for every employee. In this age when sustainability and corporate social responsibility have become all-important buzzwords, when the embrace of a people and planet friendly culture are part and parcel of a company's measurable success, Mr. John's values, purpose, and long-term ambition will continue to light the way.