URC's internal activity inspires employees to practice sustainability
See how used packaging of URC products were transformed into awesome costumes!
Part of Universal Robina Corporation's (URC) ambition is to become a "sustainable global enterprise". Aside from its external programs, the company has been doing sustainability-themed activities internally such as its fun and light-hearted Halloween DIY costume contest for its employees last year.
Dubbed the "URFashion Halloween Contest," the company-wide contest challenged employees to create a Halloween fashion accessory or costume (hat, broom, dress, etc.) by upcycling used URC product packaging and materials. The entries must live up to URC's mantra to "Live Sustainability, Live URC."
The results exemplified employees' pure creativity and resourcefulness, but, more importantly, they displayed sustainability in action, making the contest a success.
Check out the winning entries below:
1st Place: A Magical Halloween Night: For Generations To Come
By Grazielle Caytiles (URC BCFG)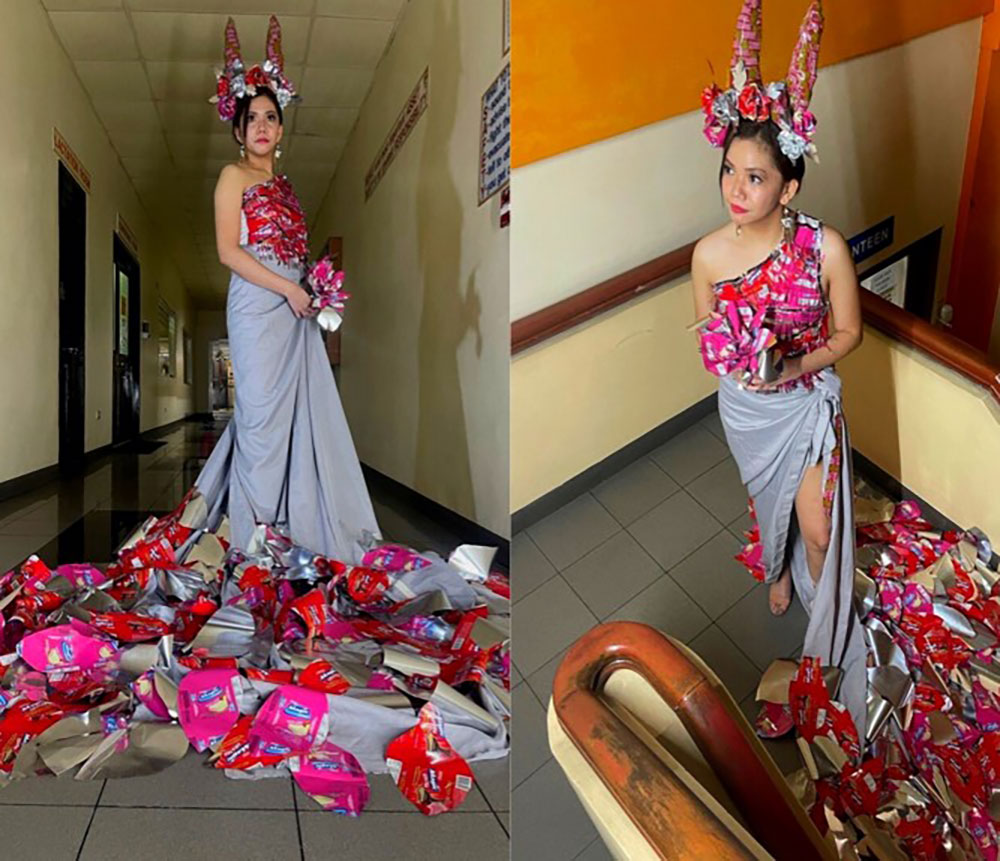 A Magical Halloween Night: For Generations To Come
Halloween doesn't always need to be scary; it can also be magical. "Through recycling URC materials and great teamwork, we crafted a dress that promotes sustainability while incorporating the spirit of Halloween. We hope this dress encourages and fosters awareness of sustainable living in people," Grazielle shared.
2nd Place: Entry No. 6
By Adrienne Carl Calvo (URC SURE - La Carlota)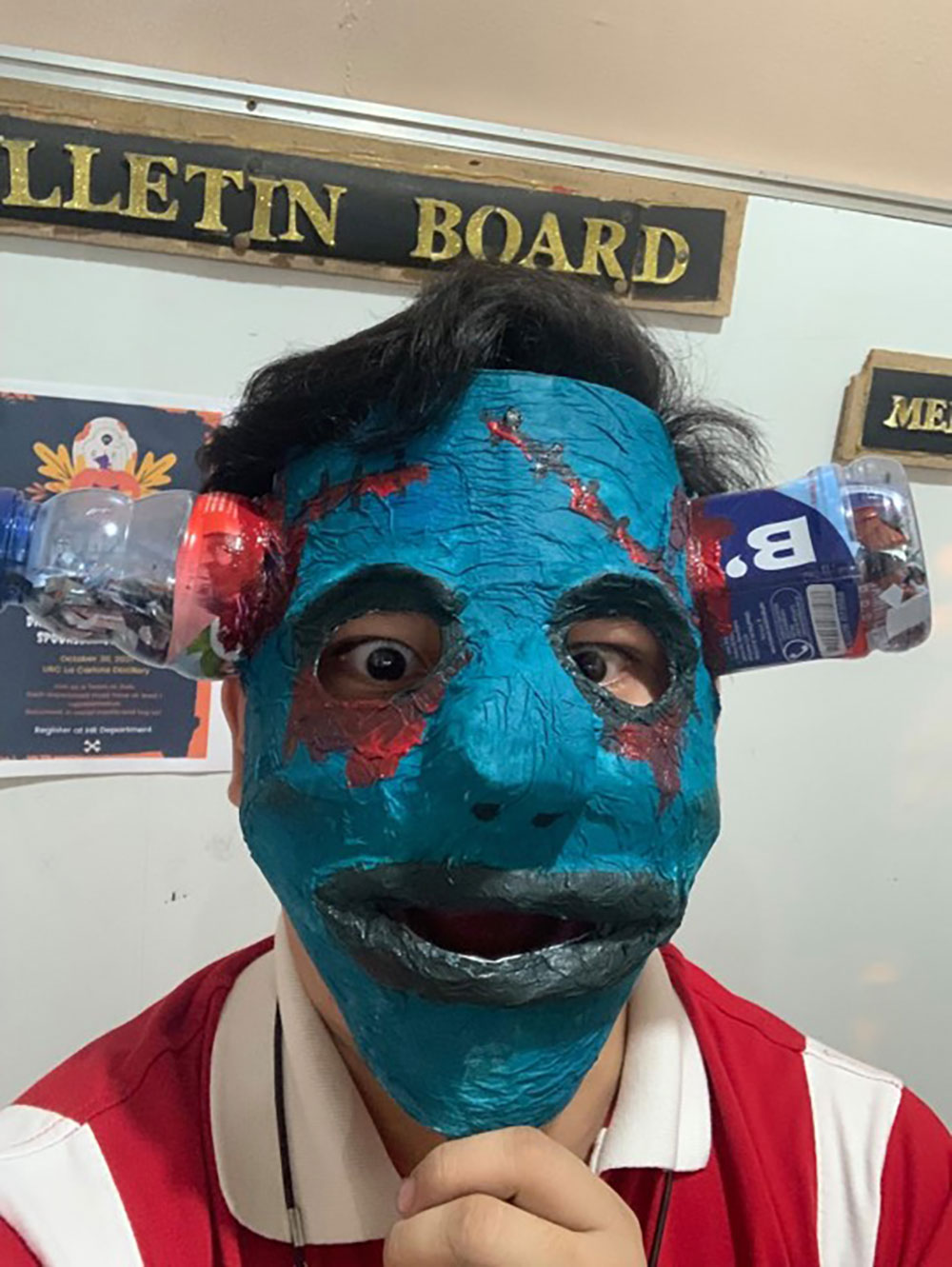 Blue Mask made out of a B'lue bottle
Adrienne's entry paid homage to the Philippines' famous Masskara Festival in Bacolod City. "The base of this mask is made from a recycled container for odor treatment, its face is made from scratch papers, and the ears are from bottles of B'lue in Lychee flavored water — my favorite!" he shared.
3rd Place: The Ghost Bride
By Kathryn Patron (URC SURE - URSUMCO)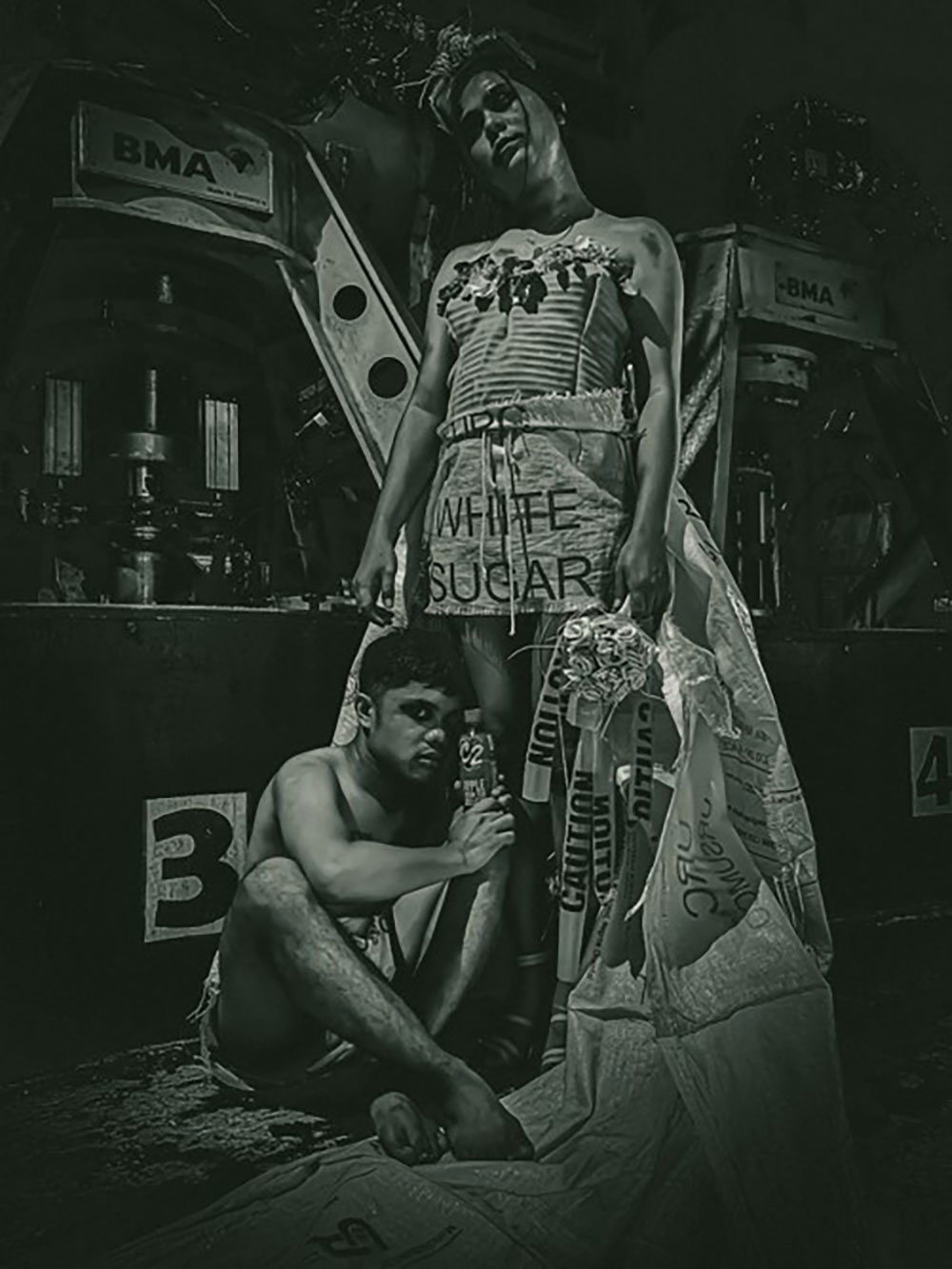 The Ghost Bride
"The Ghost Bride tells a story of a girl who was jilted at the altar, so she decided to take her life with her unborn child and have sweet revenge in the afterlife," Kathryn said. The dress showcased URC-SURE URSUMCO Refinery's main product, refined sugar, as seen on the skirt, train, and bridal bouquet.
4th Place: Ulong Pugot
By Ricky Camporazo (URC SURE - La Carlota)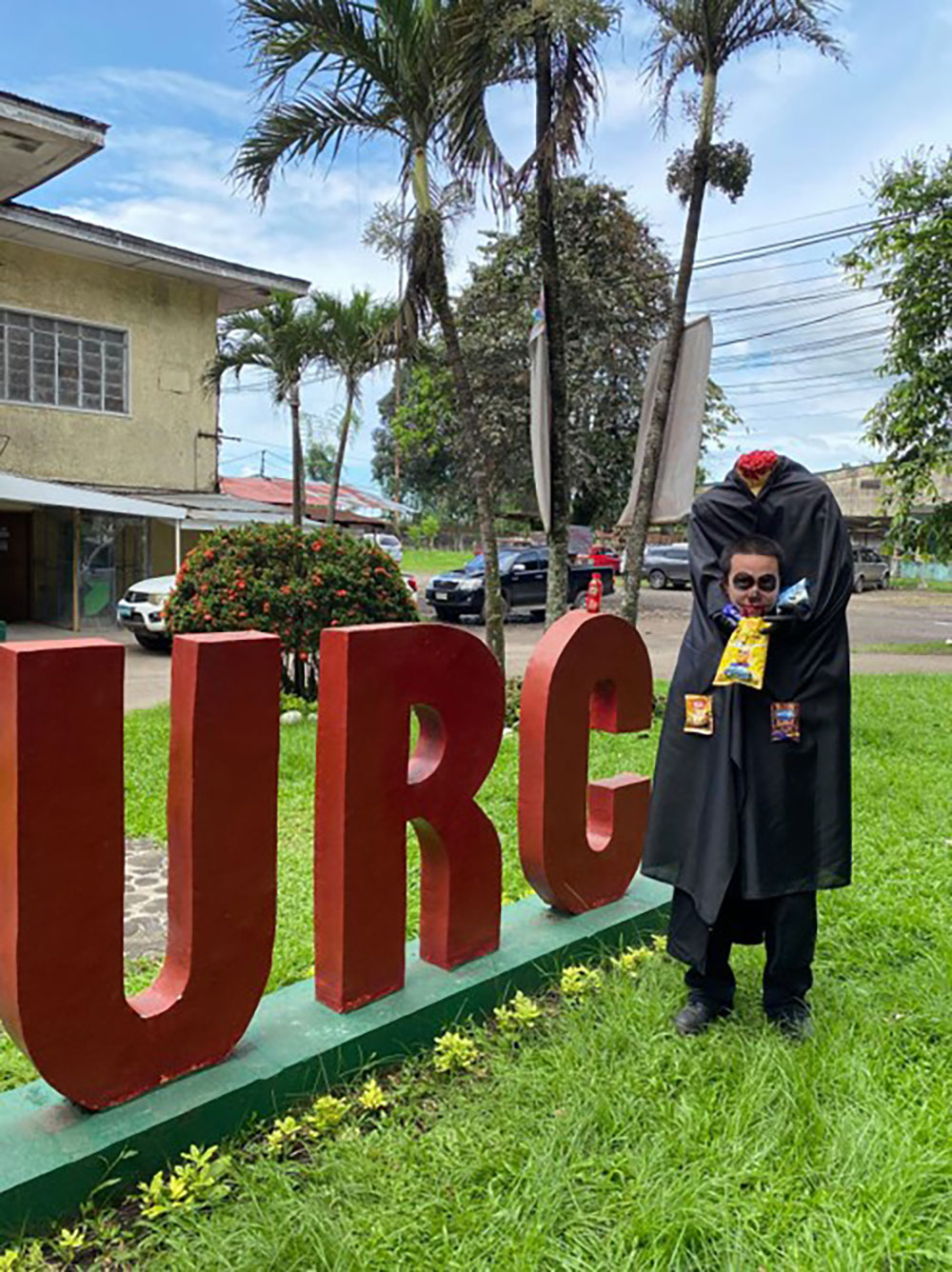 Ulong Pugot
Ricky's scary and funny design featured a headless body carrying its head — as well as bags and sachets of URC products! "We took this time to showcase our talent by creating creepy costumes. At the same time, it helped us burn our stress and promote URC products as part of our costume design," Ricky shared.
5th Place: The Grim Reaper
By Amelia Benitez (URC SURE - La Carlota)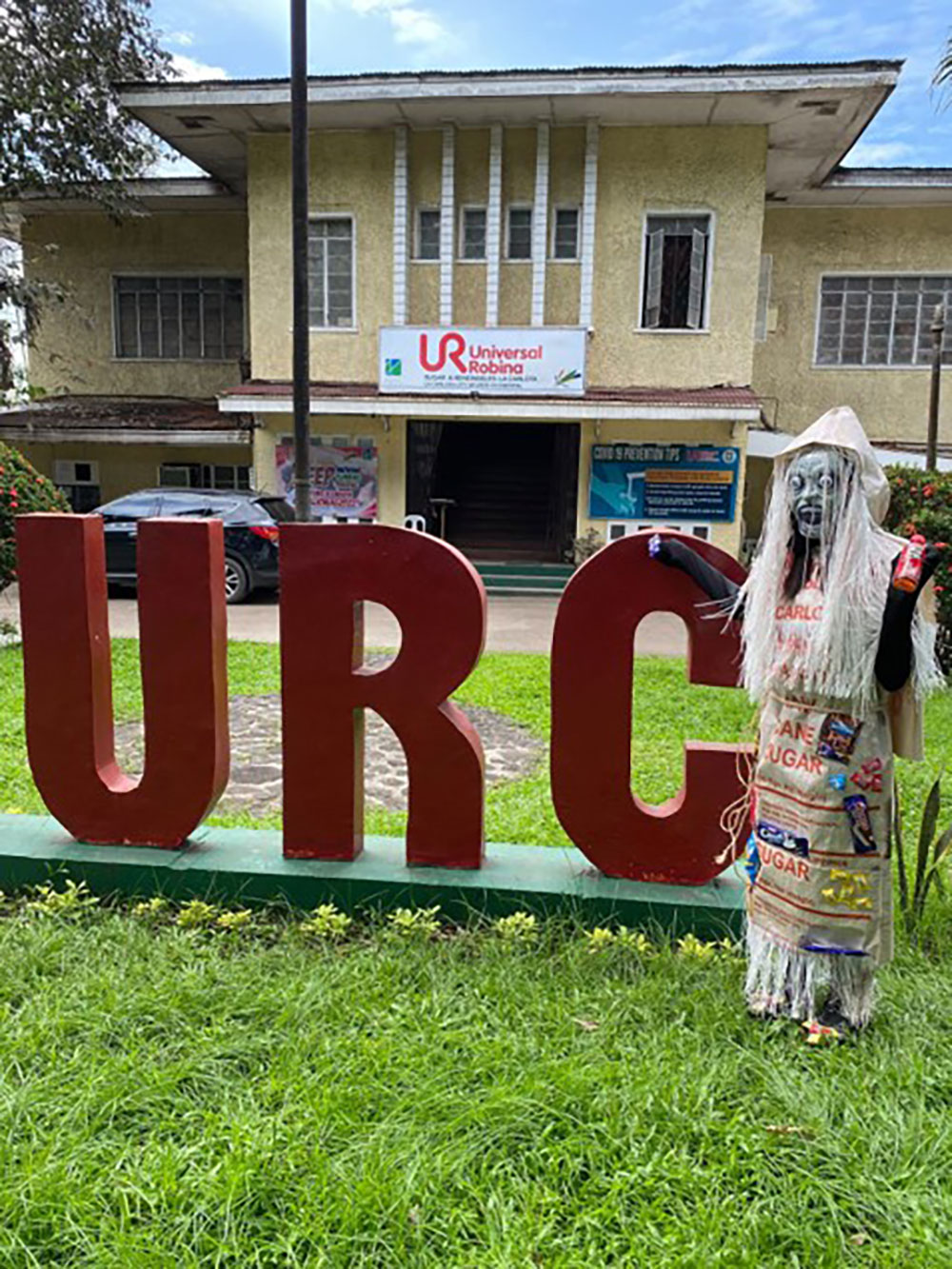 The Grim Reaper
What makes the best Halloween costumes? Amelia explained it this way: "We can enjoy Halloween and wear our fashion without compromising our future generations." The Grim Reaper is designed with used URC sugar bags and C2 Apple — the Grim Reaper's favorite drink!
6th Place: Epitome of Sustainable Living Through Renewable Resources
By Peter Samar (URC BCFG - Calamba 2)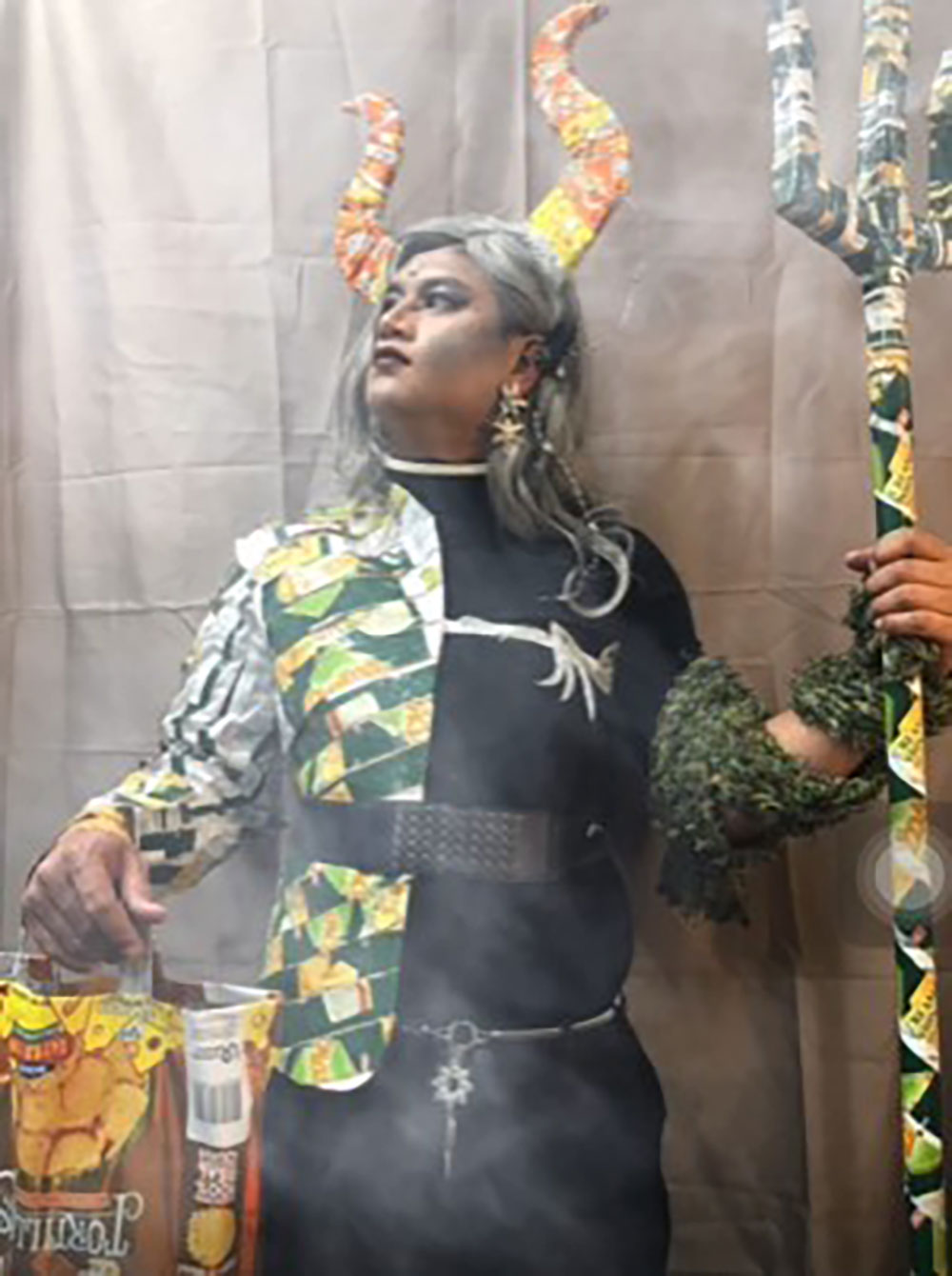 Epitome of Sustainable Living Through Renewable Resources
Peter's chips-filled creation showed that living a planet-friendly life is very possible — you just need to be creative! "A bit of creativity in repurposing rejected wrappers, scratch, kraft bags, and other waste items can significantly help preserve our environment and reduce our pollution."
7th Place: Witches Making Your Experience More Magical With URC Flour Products
By Tracy Ann Pacle (URC Flour)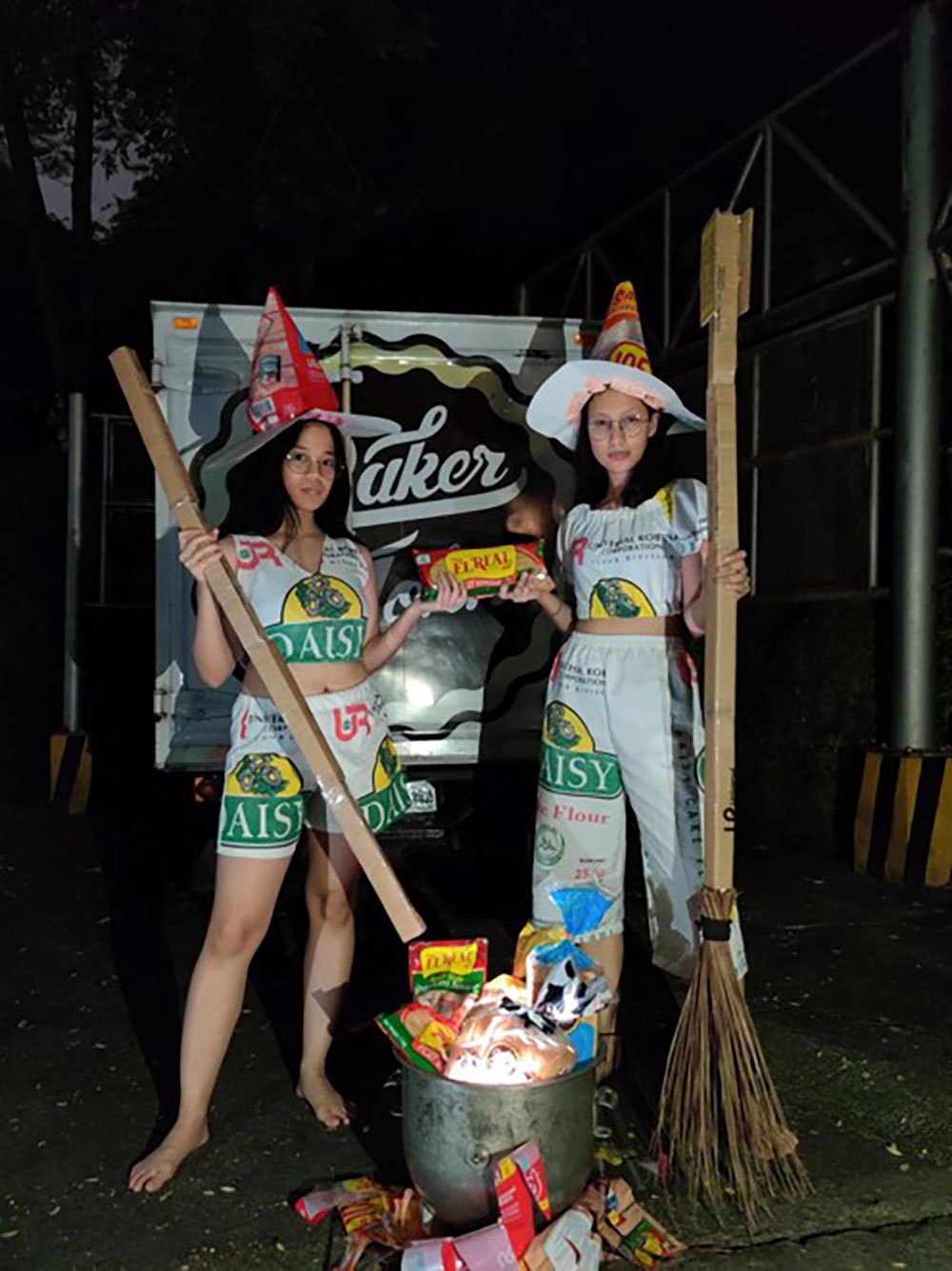 Witches Making Your Experience More Magical with URC Flour Products
Used sack fashion is becoming a thing, and Tracy's witchy OOTD is proof. "The top and bottom are made from recycled Daisy Cake Flour cotton bags, paired with a hat and a broom from El Real polywrapper and box. Products used are El Real Pasta, El Real sauce, and Baker John Bread products," Tracy shared.
8th Place: The Lost Priest
By John Michael Teodoro (URC SURE)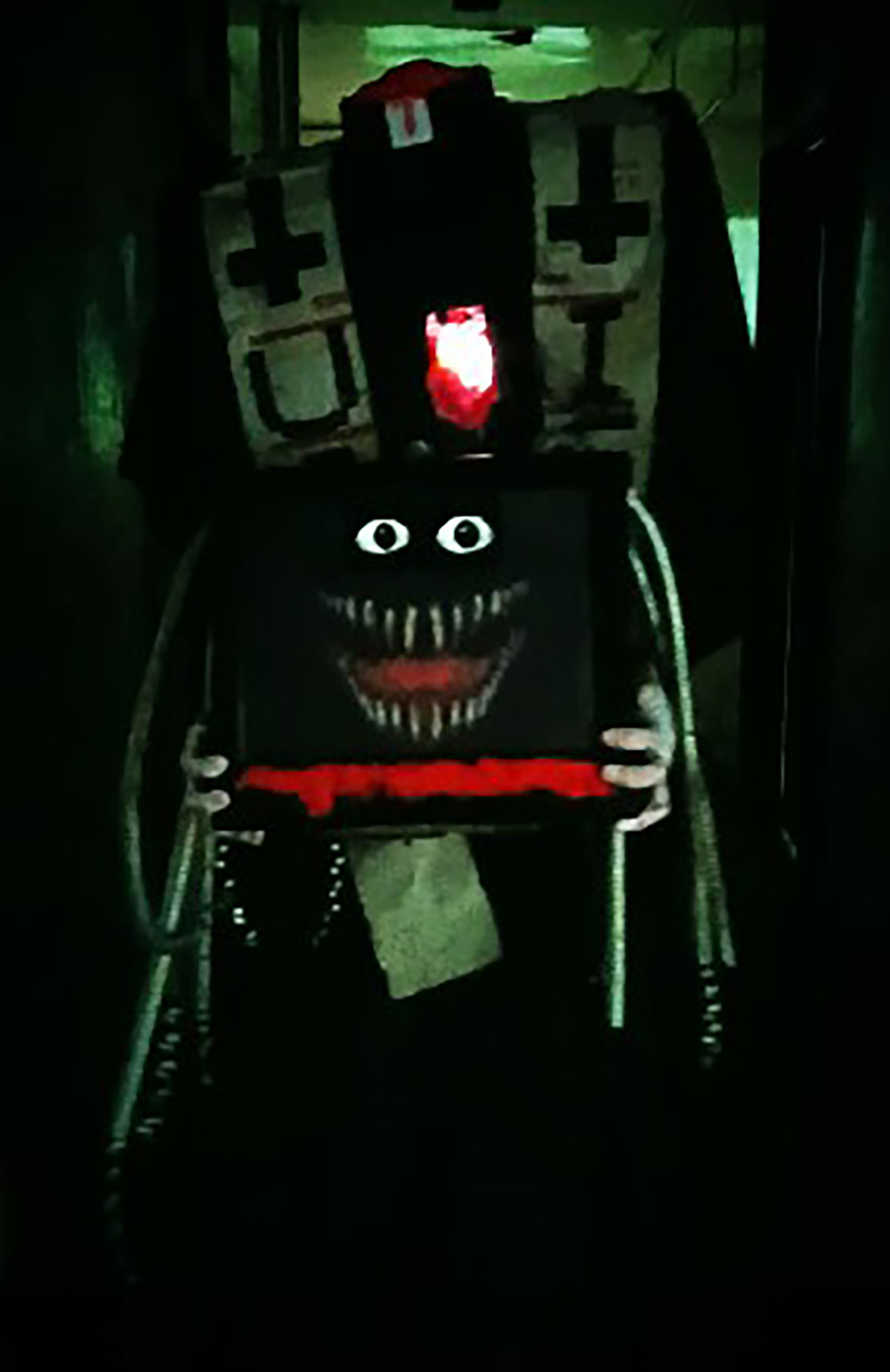 The Lost Priest
Halloween isn't complete without ghostly priests haunting empty corridors, so it's a good thing that John made sure we get one! "Our Halloween costume was made of recycled computer keyboards, a computer monitor, used sugar bags, URC biscuit wrappers, and a used galvanized flexible hose," he shared.
These employees' fashion creations showcase that sustainability is possible — and even fun! As an employer and advocate, URC aims to bring this insight to its employees and stakeholders through a corporate culture that practices sustainability daily, even in a Halloween contest!
URC hopes that modeling sustainable habits will help teach this value and make a significant impact on the planet and on the future of the generations to come.