Reward yourself every day with the NEW Great Taste Supreme
Celebrate small wins every day with a rewarding drink. Go ahead and indulge in these great-tasting coffee mixes with the flavors of toffee hazelnut and black forest, complete with marshmallow toppings.
For many people, having a cup of coffee is a simple act of rewarding oneself. There's that appetizing aroma, the comforting warmth, and the calmness surrounding the ritual of sitting down with a fresh cup.
If you can relate, you'll be happy to know that your favorite coffee mix brand is treating you to two new flavors for your everyday indulgence: Great Taste Supreme Toffee Hazelnut and Great Taste Supreme Black Forest Latte.
Now, you can reward yourself with an indulgent cup of coffee every day for an affordable price!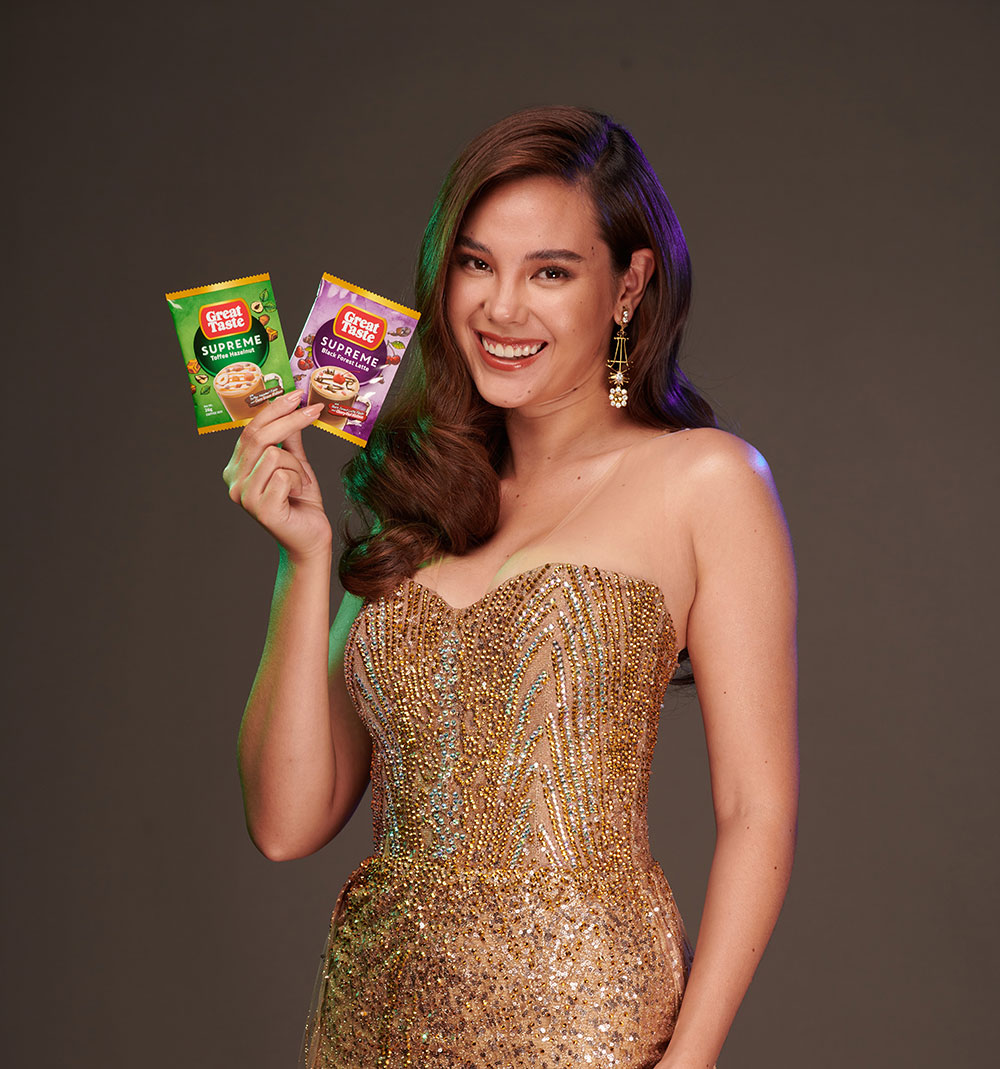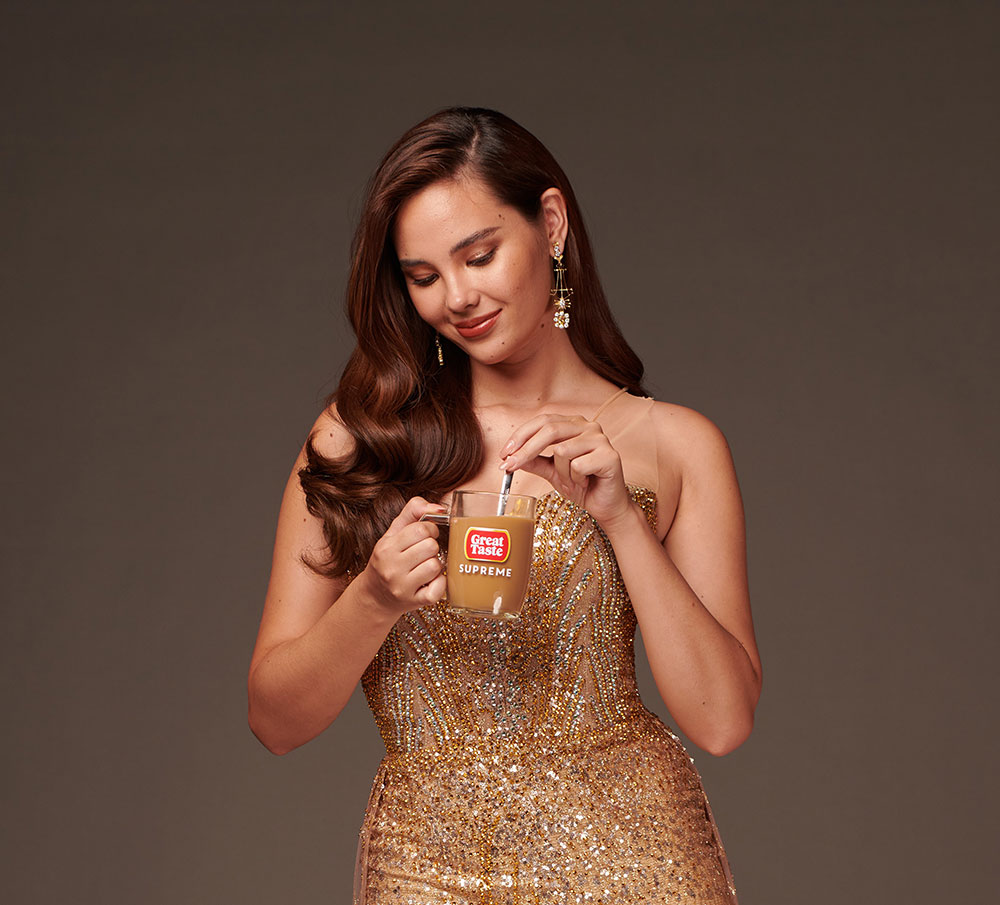 Catriona Gray celebrates her everyday wins like a queen with Great Taste Supreme.
Relish the nutty linamnam goodness of Toffee Hazelnut, topped with exciting choco brown mallows.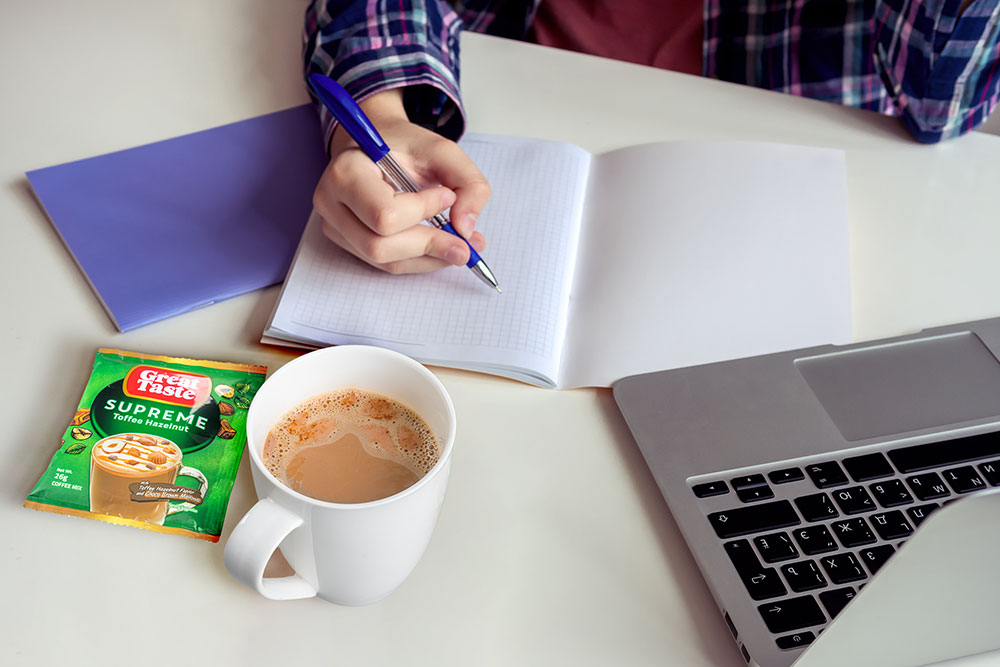 Reward yourself with a cup of Great Taste Supreme Toffee Hazelnut after completing tasks.
Or, savor the choco-cherry linamnam taste of Black Forest Latte topped with delicious cherry red mallows.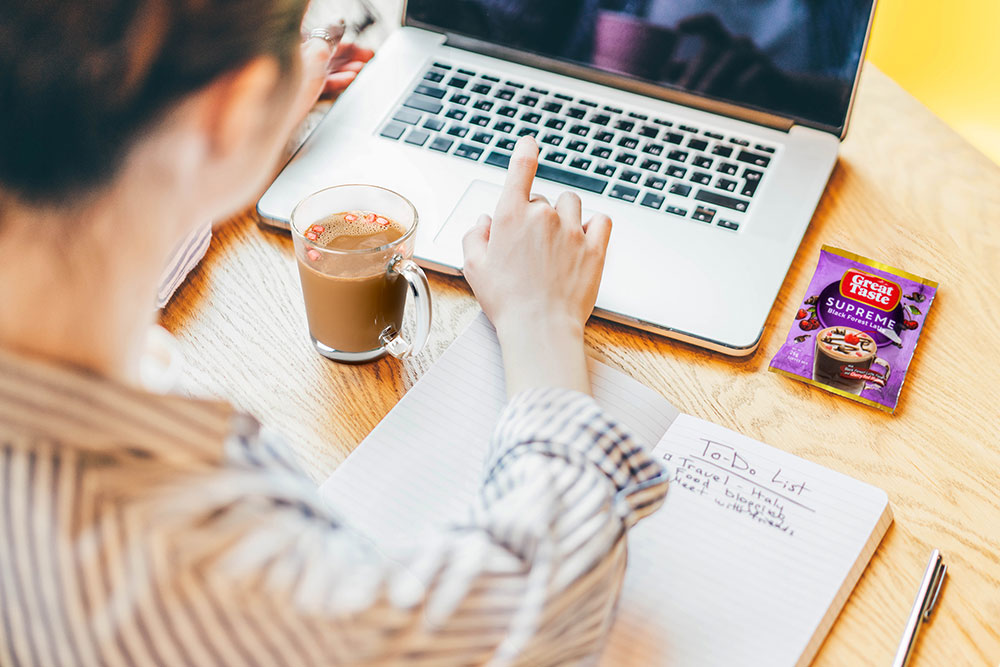 Prepare a cup of Great Taste Supreme Black Forest Latte after completing a report.
Your wins — big or small — deserve a reward. Whether this means waking up on time for work, working hard on a project, finally catching up with your friends, finishing a great workout, having a well-deserved me-time, or just whenever you feel like treating yourself.
Even better: you can cop these rewarding coffee indulgences for just P8 SRP per 26g sachet from your nearest supermarkets, convenience stores, or at URC's official stores online.
Try the newest feel-good, everyday reward: Great Taste Supreme Toffee Hazelnut and Great Taste Supreme Black Forest Latte. You wouldn't want to miss out!