URC brands still among the most chosen in the Philippines
Well-loved URC brands, such as Great Taste, Piattos and C2, have consistently been among the most chosen in PH
Universal Robina Corp.'s (URC) segment-leading products continue to be among the most chosen brands in the Philippines, according to London-based brand consulting firm Kantar Group.
"URC's brands such as Great Taste and Piattos have consistently been part of the most chosen brands for Total FMCG and Total Food categories in the Philippines," said Bea Coronel, Kantar's Client Manager & Brand Footprint Philippines lead.
"Over the years, C2 and Nova also make appearances as among the most chosen beverages and food brands, respectively. It goes to show the importance of activations such as innovation to ensure the portfolio is chosen by many shoppers," added Coronel.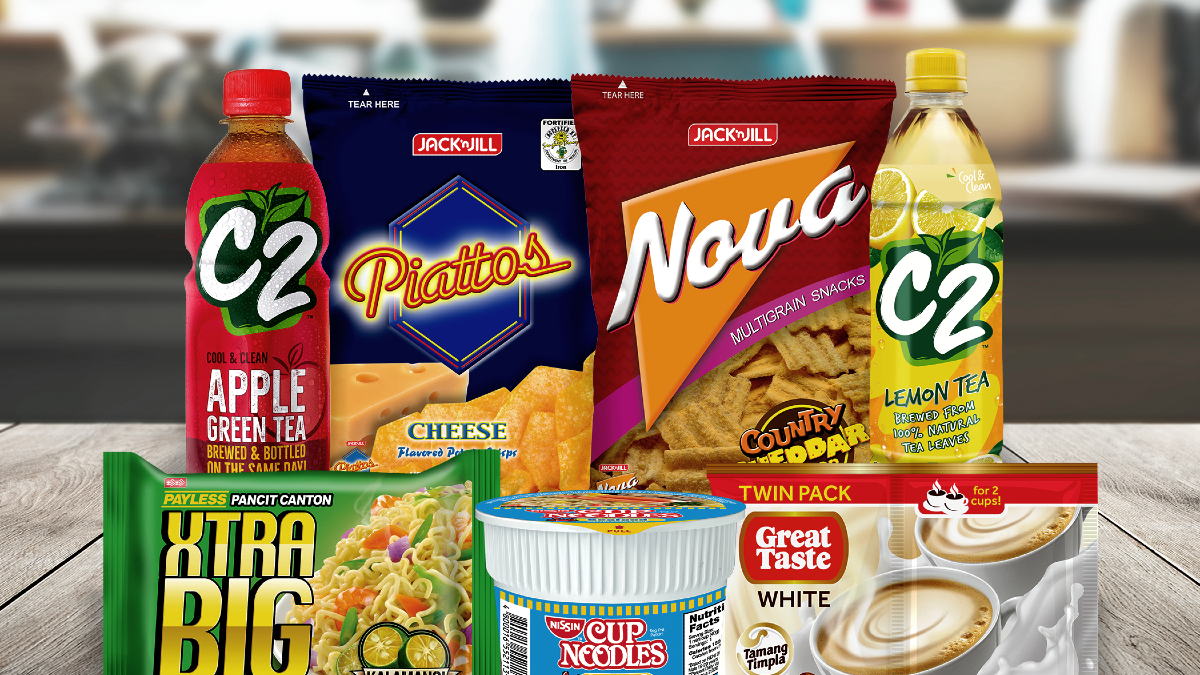 URC brands have consistently been among the most chosen in the Philippines
Kantar, which has about 25.000 employees in over 90 markets, ranked URC's Great Taste coffee as the fourth most chosen beverage brand in the Philippines, and 15th among so-called fast-moving consumer goods in its Brand Footprint survey for 2022.
The survey uses a metric called a "consumer reach point" (CRP), which measures a brand's strength based on how many shoppers are buying the brand and how often.
Great Taste chalked up 283 million CRPs in the 2022 survey.
Also ranked in the Kantar survey as among the top 20 food brands in the country are two popular URC snack brands: Piattos, at 7th, and Nova corn chips, 20th.  Piattos had 146 million CRPs, while Nova, 61 million CRPs.
URC's C2 ready-to-drink tea was named not only as one of the most chosen brands in the Philippines – at No. 19, with 62 million CRPs – but also in Vietnam, where it ranked 8th.
URC's Payless and Nissin instant noodles, meanwhile, were in the list of the Philippines' Top 10 fastest-growing brands.
Payless had 56 million CRPs, up 10 percent from a year earlier, while Nissin's CRPs rose 7 percent to 59 million.
The two brands' rapid growth "is attributable to shoppers choosing the brands on more occasions", said URC.
Nissin, for instance, has been successful in reaching more homes for all its segments, not just its popular ramen.  Payless' Xtra Big, on the other hand, is driving growth, as more shoppers go on more trips.
"This survey reaffirms the quality, value-for-money and enduring appeal to consumers of our brands," said Mian David, URC's chief marketing officer.
"It shows us that our brands have been able not just to adapt to the challenges created by Covid-19, but also thrive as we transition to a post-pandemic environment," she said.
Acknowledged as a leading marketing data and analytics company around the world, Kantar has a complete, unique and rounded understanding of how people think, feel and act globally and locally in over 90 markets.