URC among most admired firms in Vietnam
A Filipino-owned company is among the most admired in Vietnam.
Universal Robina Corp (URC), one of the Philippines' biggest food companies, has been recognized many times in Vietnam not only for its sound business practices, but also for its efforts to help that nation's children and workers with disabilities.
Its Vietnam unit was recently recognized as one of the Top 10 Reputable Most Companies in the Non-Alcoholic Beverage Industry 2020 by the Vietnam Report Joint Stock Company (Vietnam Report), along with VietNamNet and Vietnam's Ministry of Information and Communications.
This annual ranking is based on a company's financial capacity and media reputation; and a targeted audience survey.
URC Vietnam was also cited as among the 33 organizations to receive an award from the Ministry of Labour, Invalids and Social Affairs (MOLISA) for its continuous support to the children of Binh Duong, Vietnam, since 2015.
"These meaningful awards demonstrate the company's long-term and consistent commitment in creating shared values for the country through successful business operation as well as sustainability projects that benefit the local community over the past years," said Laurent Levan, senior vice president and regional director for URC Indochina.
Last 2019, URC, the leading food and beverage manufacturing company in Vietnam, was recognized as part of the Top 100 Sustainable Businesses by the Vietnam Chamber of Commerce and Industry (VCCI) and Vietnam Business Council for Sustainable Development.
"URC Vietnam will continue its journey of sustainable purposeful business with upcoming activities in 2020," Levan added.
URC has been delighting the Vietnamese consumers with its quality and innovative food and beverage products for 20 years. It started as a trading company in 2003. At present, it has five plants across Vietnam: three in Binh Duong, one in Quang Ngai and one in Hanoi.
URC Vietnam produces brands that are also well-known in the Philippines such as C2 ready-to-drink tea, Jack 'n Jill Cream-O, Magic and Dynamite. It also manufactures Rong Do energy drink, Jack 'n Jill Puff Corn and Chikki snacks, among other brands.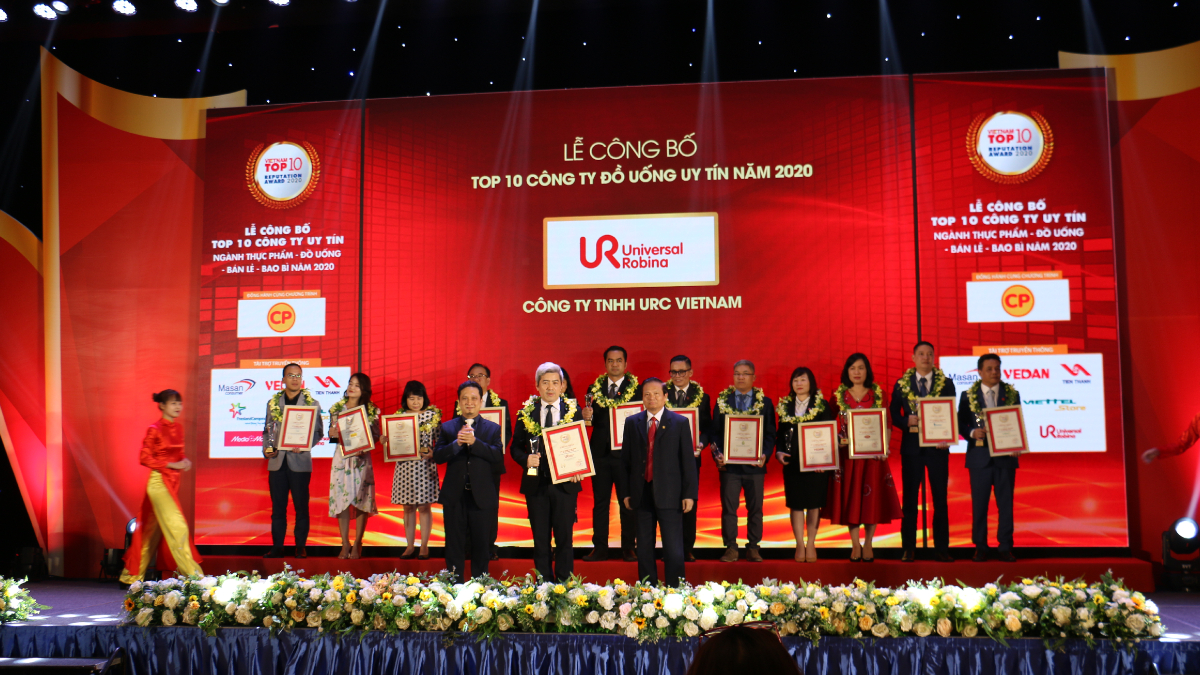 Universal Robina Corporation (URC) Vietnam representatives receive an award at the Top 10 Most Reputable Companies ceremony held in Hanoi, Vietnam last October 22, 2020. In the photo are (L-R) Laurent Levan, Senior Vice President and Regional Director for URC Indochina, and Alvin Geronimo, CFO of URC Vietnam.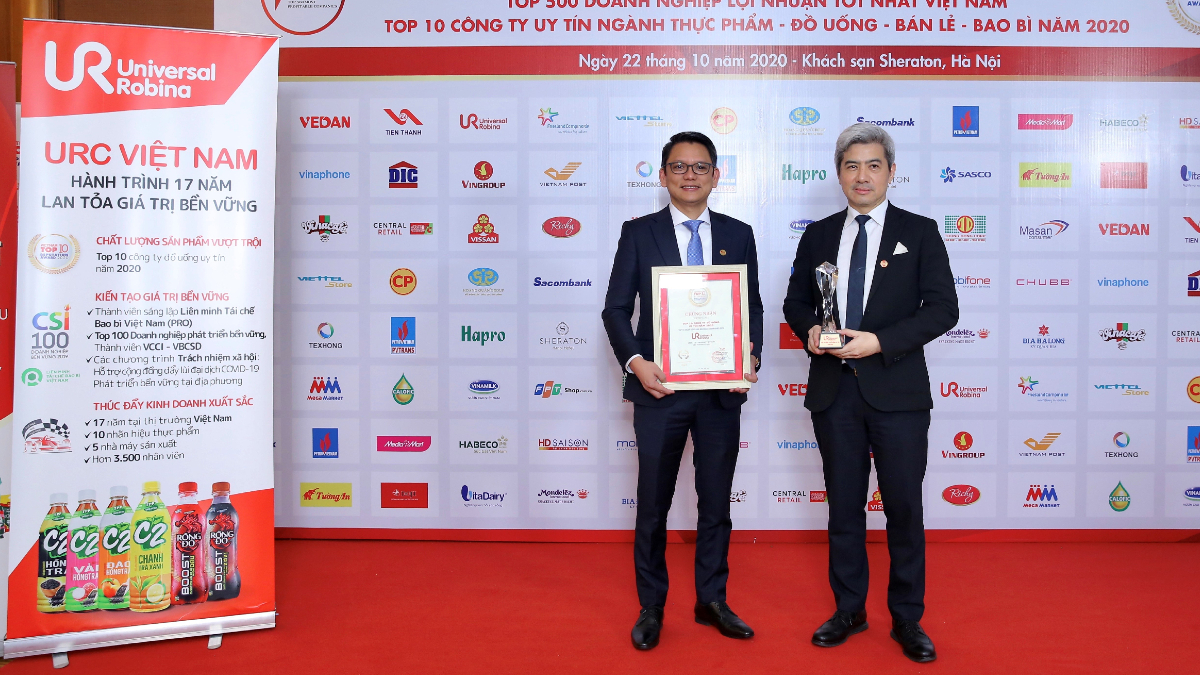 URC Vietnam officers during the Top 10 Most Reputable Companies ceremony.